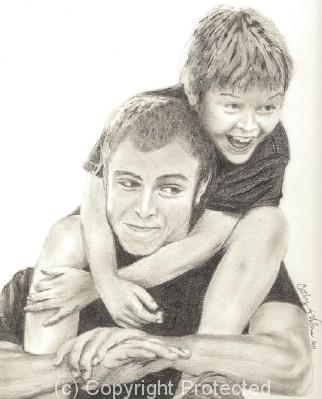 Anyone can learn to draw. The first step is learning to see like an artist. You will learn this simple technique in Valerie's Basic Drawing Class.
Valerie's students begin with the basics and grow to amaze themselves. See wonderful examples of student work in the Gallery.
CLASSES OFFERED INCLUDE:
Drawing
Painting
Colored Pencil
Rock Painting
Private and semi-private classes can be customized to suit your requests and requirements.
Class dates and times are customized to accommodate your requests whenever possible.
DRAWING BASICS:
Learn to see the way an artist sees and learn the tips, tricks, tools and techniques to take the mystery out of drawing.
COURSE DESCRIPTION:
This course introduces students to the fundamentals of drawing, including tools and techniques used by accomplished artists. Emphasis is placed on understanding how to see the way artists see. Previous drawing experience is not a prerequisite for this course.
Course Content
Discussion on right brain/left brain characteristics
How to promote right brain connection
Upside down drawing
The picture plane
Shading
Basic unit
Sighting
Course Objectives
Introduce students to the fundamentals of drawing
Develop students' confidence in drawing what is seen
Develop students' ability to draw realistically